selamat pagi sahabatku
setelah kemaren saya posting game
Pes 2011 s60v5 dan s^3 anabele
sekarang bagian s60v3 yang posting
game yang saya bagikan disini memang tidak fofuler tapi menurut saya ini game sangatlah bagus untuk dimainkan karna ukuranya pun sangatlah besar dimulai dari 20mb sampai 50mb
kenapa game ini tidak populer : jawabanya cara pemasangan nya sedikit berbeda dan ukuran nya yang besar jadi mendownload nya lama
tapi menurut saya itu tidaklah penting karna semakin besar ukuran game semakin bagus pula game nya
game yang saya posting 2 hari yang lalu yaitu REAL FOOTBAL 2009 ukuranya kecil hanya 4.5mb tapi sudah saya anggap bagus,apalagi ini game nya nyampe 50mb ya lebih bagus lah .
game yang saya bagikan ini adalah game kategori PETUALANGAN ACTION
kategori ini biasanya sangat dicari seorang gamer kelas menengah
karna game ini berpetualang dan sambil perang ataupun kejar kejar hantu .hehe
game yang disini pasti bakalan membuat sobat tegangan memainkan nya saya jamin,
oke langsung saja ah saya bagikan game nya
---
>>1.hexen2 50.1MB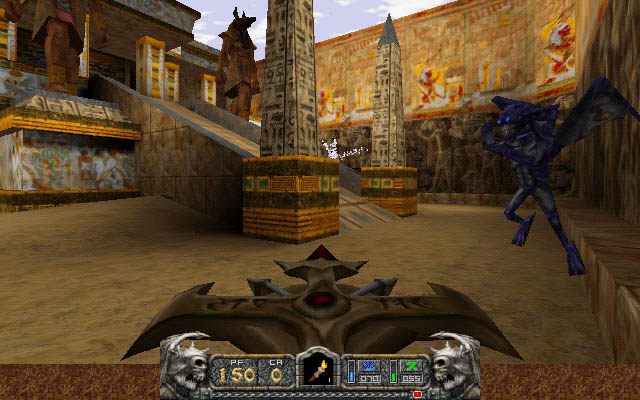 download ini dulu>> Hexen_2_symbian.zip
1. Instal Hexen2 sisx 3. Dalam Hexen_2_symbian.zip, copy folder Hexen2 taruh ke E:/.
---
2>>reminiscence 38mb
download dulu ini.>> REminiscence .zip<<
cara istlat: Salin folder FLASHDATA dari arsip zip ke root E:/. 2. Instal file utama sis
catatan: QT sudah harus terinstal di hp kamu - harus menggunakan font bawaan (disable font router)
---
>>3. heros of might 27mb
download dulu>> Heroes of Might and Magic 2 .zip<<
cara instal: 1. Instal Might and Magic 2.sisx;
2. Salin folder fheroes2 ke kartu memori;
3. Bermain; 3. Game disimpan dalam E:/fHeroes2/ FILES buat folder SAVE.
Manajemen/konfigurasi: Tombol panggil + 0 untuk mengaktifkan mouse; Tombol panggil + 4 untuk mengalihkan pandangan; Tombol panggil + 2, 3 untuk perubahan orientasi layar; Pengaturan dapat diubah dalam file "FHEROES2" videomode = 640x480 resolusi; music volume = 4 (0-10) volume musik; sound volume = 4 (0-10) volume suara; hide interface = on/off dop.panel. Dan game membutuhkan pips instaler
---
4>>warspear online 27.3mb
---
5>>7 day salvation full 28mb
7-days salvation full
---
6>> Counter Strike - The Premium Edition
Duke3D-CS- The_Premium_Edition.zip
cara instal:1. Download semua file yang diarsipkan di bawah post ini. 2 . Instal duke3d_1.05.sisx yang ada didalam arsip duke3d_1.05.zip. 3. Buat folder dengan nama Duke3D di drive E. 4. Taruh file DUKE3D.CFG yang ada dalam arsip config.zip ke folder e:/ Duke3D/
bermain:File ini akan mengatur tombol permainan: Joystick - bergerak maju mundur kanan kiri.
Joystick Tengah - menembak
1 - memberondong ke kiri
3 - memberondong ke kanan 4 - senjata sebelumnya
6 - senjata sesudahnya
7 - pergantian peralatan 9 - duduk
5 - melompat
2 - Ruang Lingkup up 8 - bidik ke bawah
0 - tindakan (membuka pintu) * - Peta
# - Jetpack Left Soft Key - OK/Apply inventarisasi
C - menu
---
7>>shadow warrior 25mb
Shadow_Warrior.zip
cara instal: 1. Instal shadowwarrior_s60v3.sis 2. Dalam Shadow_Warrior_data.zip, copy folder "shadowwarrior" taruh ke E:/.
---
sekian dulu dari saya jika ada kesalahan dalam penulisan mohon di maafkan
nb:kebanyakan game di atas cara bermain nya sama terkecuali 7day dan warspear online
WASALAM